Hola people! Welcome to my boring AWESOME profile. People say I am very enthusiastic, and sociable. I highly doubt that XD. But, I get along with everyone very well, and can turn any situation good (believe me, I have done it LOTS of times).
What I do here
Add/ Characterize photos
Organize Pages
General Editing
Anything my OCD triggers me to do
More to come!
Other Wikia's?
I somehow admin/ founder some other wiki's, too. I have mostly been a viewer for, like, a LONG time (a few years, or something, I am pretty knowledgable about wikia). Then I created an account (this summer actually), and here I am! I am not a noob, though, I do know my way around a wiki. But every now and then, I do learn a new fact. (The most recent one was that you can make polls private.)
What can you do?
Well, I know some CSS and HTML and Code and that stuff, and I am learning more. I don't make anything for wiki's, though. Even though I know how to do it, I don't really like doing it. I mean I like it, but yeah.
On another wiki I do episode summaries (like the whole entire full thing that happened, not just the plot), and Role Pages, which is like what a character did in each episode.
I used to take a bunch of screenshots for another wiki, but I sort of stopped once other people got into the rhythm of doing them.
I LOVE MERCH. I also do merchandise pages (suprisee, suprisee).
I am on Event Team on another wiki, so yeah.
I do LOTS of updates and am amazing at finding new songs (if I do say so myself).
There has been a lot of drama on another wiki (but I honestly love it [the wiki, not the drama] with all my heart), and I have learned lots and made much peace, along with the other admins, to the people. (Note to self, you sound like a president if you say "to the people".)
Um... more to come!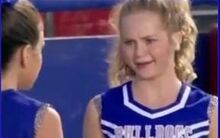 I'm a user at the Bella and the Bulldogs Wiki!
Community content is available under
CC-BY-SA
unless otherwise noted.